Saturday, November 15th, I attended the Trump #MAGA march in DC. Like all Trump rallies, it was a blast. Seas of Red Hats everywhere…
I decided not to bring one of the flags still plastered all over my house, but instead carried this :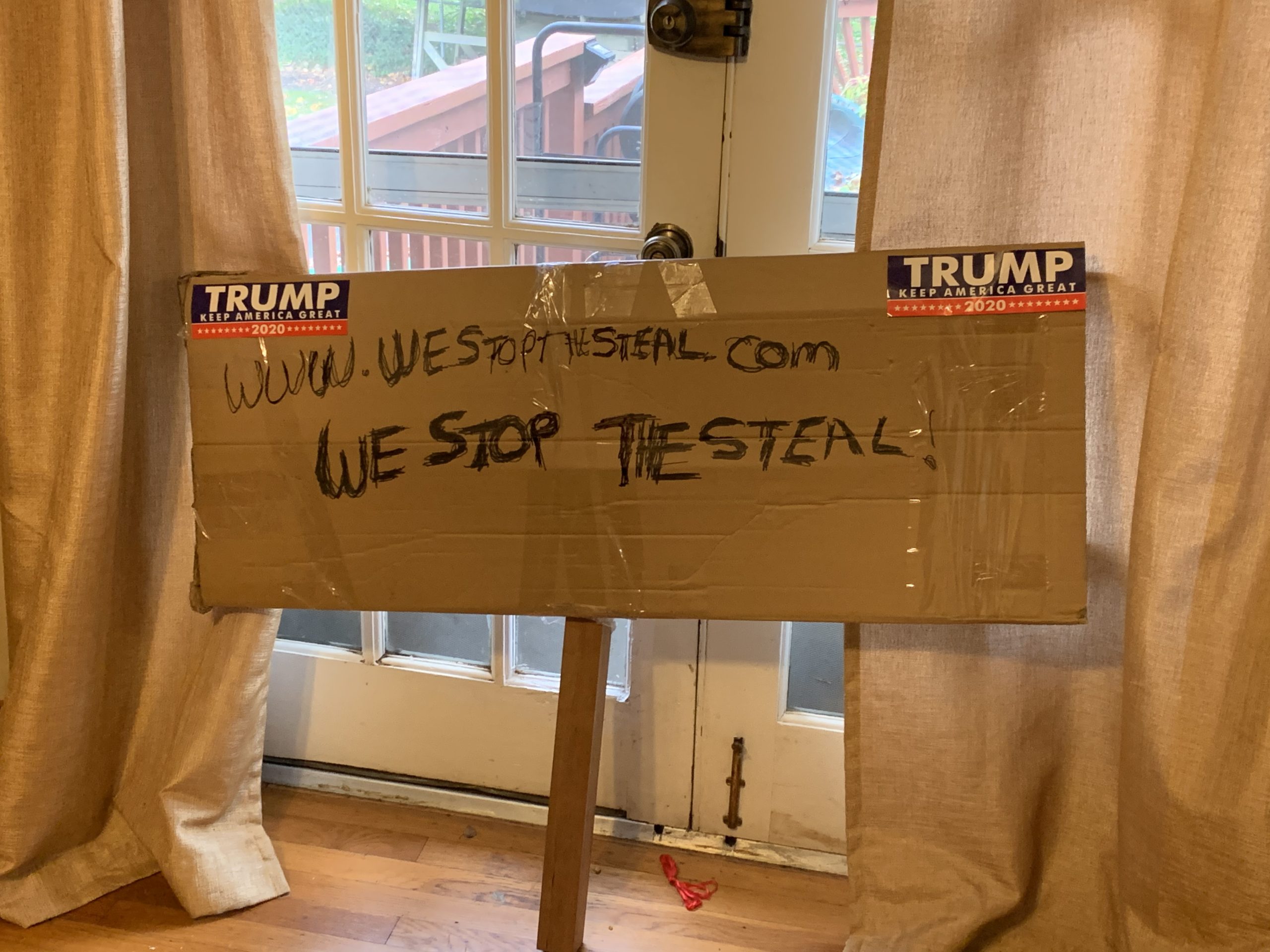 (Not my best work, LOL).
At the Supreme Court, handed my phone to a lady perched up on a wall, she took this for me :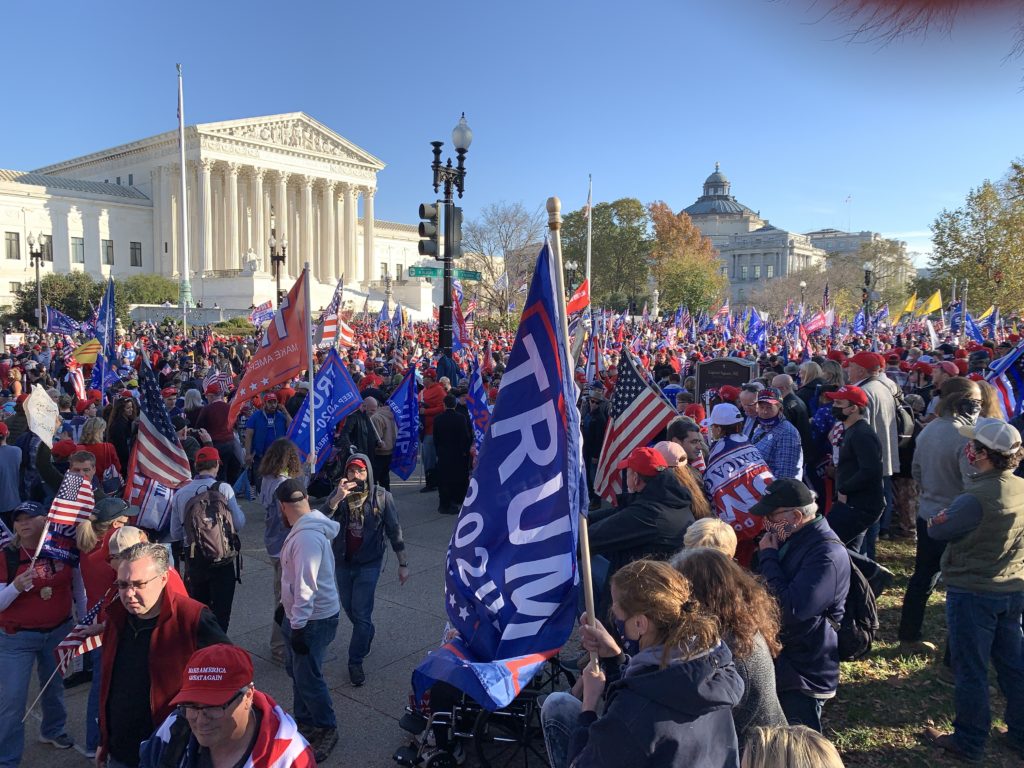 Patriots singing the National Anthem :
On the way home (I took the Metro), a man about my age came and waited with me for the Redline. He worriedly looked at my red MAGA hat, and told me that he and another man had been walking on the street near the rally when a car stopped, three men jumped out, tackled and starting beating another man who was just walking with his girlfriend. He ran across the street with his companion and tried to pull the attackers off, who then jumped back in their car and ran away. Jean Luc – he stayed with me on the train – had to wait and give a police statement. Jean Luc said he was still shaking. I didn't personally witness any Antifa violence – just lots of Trump supporters – who all believe like I do that Trump won by a landslide – but apparently there was quite a bit of it ..
Antifa viciously attacks women, children and the elderly.
So much for Joe Biden's unity !